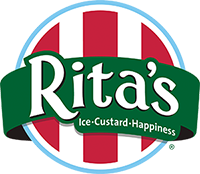 Treat Team Member
Position Description
We have part time openings for a Treat Team Member.
Must be able to work various shifts per week.
* No experience required
* Would prefer applicant to live within 10 miles of store with reliable transportation
* Must be available various days (after schooll) ,nights, weekends and holidays
*Minimum age 16 or 16th birthday near Feb./March
* Prepare and Serve all food items on Menu including Gelati's, Blendini's, Italian Ice, Etc.
* Serve all Customers with a big smile and excellent service.
* Ring up all customers and be knowledgeable about ALL products
*Performs opening,closing and side work duties as instructed or by checklist
*Keeps workstation and equipment clean,organized,sanitized and sufficiently stocked.
* Complete end of day and opening duties as instructed or in accordance with checklist
* ALL activities and decisions are completely focused on and driven by guest's needs
Type: Part-time
Expires: 07/01/2020
Want to accept on-line employment applications for your own business?
Visit NinjaGig.com
today.